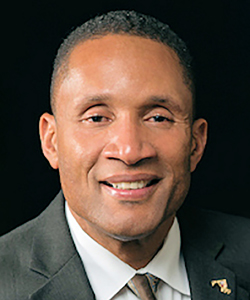 On New Year's Day, most Maryland minimum wage workers received an hourly pay increase for 2023 from $12.50 to $13.25. But "tipped" workers – primarily servers in restaurants and bartenders – saw no change from the measly $3.63 per hour that they've been "enjoying" for the past 14 years.
For non-tipped workers, additional minimum wage increases are scheduled to take effect in 2024 with a rise to $15 in 2025. Moreover, Governor Wes Moore is calling for further hikes to the minimum wage hikes and to index it to inflation. But his proposal exempts tipped workers.
State Senator Arthur Ellis has introduced SB-0803 to prohibit restaurants and bars from paying servers less than the minimum wage. This will end an injustice that falls heaviest on women and people of color who form a disproportionate share of the workforce at lower priced sit-down restaurants.
CLICK HERE to urge the members of the Senate Finance Committee to issue a favorable report on Senator Ellis's bill.
Ending the practice of counting tips as part of a server's compensation for minimum wage purposes will have a number of benefits for both servers and the restaurant industry as a whole:
Servers will have more available for their and their families' needs.
Servers will have more money to spend at local establishments.
Restaurants will avoid the significant bookkeeping expenses associated with the payment of different wages for different employees.
Indeed studies show that restaurants as a whole are doing better in states like California that have eliminated the tipped wage than in Maryland which has not.
Please email the Senate Finance Committee that you support one fair minimum wage for all Maryland workers.