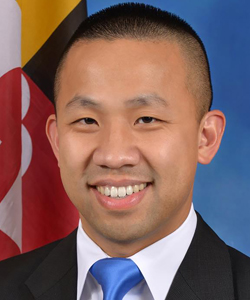 A basic tenet of Our Revolution Maryland is that healthcare is a human right. We have been fighting for universal single-payer coverage (Medicare for All) since Bernie founded us in 2016.
I support increasing Access to Care!
Despite popular support for Medicare for All, neither party will buck: 1) Big Pharma, 2) for-profit healthcare providers, or 3) the American Medical Association.
Still, we can make life better for those who now face daunting challenges accessing care. These include many immigrants and poor, struggling and working Marylanders.
State Senator Clarence Lam has introduced SB0365 – the Access to Care Act – which removes immigration status as a barrier to obtaining healthcare insurance and subsidizes qualified Affordable Care Act (Obamacare) insurance purchases. In the House of Delegates, more than 30 assembly members are co-sponsoring companion bill HB0588.
The Senate Finance Committee is hearing testimony on SB0365 this February 15th at 1pm. The House iteration is in the Health and Government Operations Committee.
Click here to email the members of both committees to urge them to issue a favorable report on the Access to Care Act.
For those who are uninsured because of immigration status or income, please consider testifying live or submitting written testimony in support of this legislation.
The deadline for submitting testimony or signing up to testify is Tuesday, February 14th.